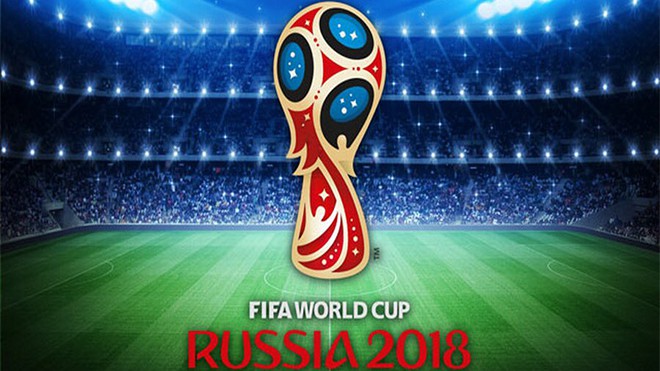 03 Jul

Bring The Stadium To You: Top 5 Tips For This World Cup

If you're even a remote fan of soccer there is no doubt that you've been keeping up with the FIFA World Cup these past few weeks. For the majority of you who weren't lucky enough to make it out to Russia (me included) you can only come so close to the real thing, meaning you need to have a home theater or man cave of your very own. One thing I can personally attest to is how technically challenging a space like a home theater can be to design.

There are a variety of things to watch out for like speaker placements and acoustics, and when you factor in that you have to create a sort of 3D sound effect in a small room and things just get confusing.

Whether you're still in the process of constructing your home theatre or consider yourself a home theatre veteran, we hope that these tips help you feel like you're at the FIFA World Cup!
5) Slanted Ceiling to Amp the Sound
In order to understand how a slanted ceiling could be used to enhance your sound experience you should first know about the first sound reflection point. Simply put, the reflection the sound you hear after the direct sound from the speakers, and can be distracting from other sounds.
Using an angled ceiling you can actually deflect the first reflection point to the back of the room and away from wherever you're sitting, providing a more immersive experience.
4) Make Sure You're Surrounded
One major key when considering an immersive entertainment center experience are the surround left-right speakers that create that 3D effect. That's why when you're positioning these in your home theatre you should always take special care when choosing a location.
Since the human ear is actually more developed to process sound from the front and sides, the best option would be to install these speakers horizontally, about 2 or more feet above ear level.
3) Use Indoor Sound-Proofing to Avoid Echoes
Home theatres come in many different shapes and sizes but, one thing that they all should have in common is indoor soundproofing, which is simply a must have if you're trying to take your time in the theatre to the next level. The soundproofing itself comes from the fact that it's made out of the same stuff as your furniture and wall cushioning making it great for absorbing sound.
The opposite is true when the room is lacking that softness, as hard mediums deflect sounds, making them bounce all over the room after they've hit a wall, which can be problematic for your home theatre.
If you've ever looked up at your favorite movie theater you probably noticed all of the sound dampening foam they keep on the walls, this because they know that softness is key when making a successful theatre.
2) The Size and Dimensions of the Room
It's a well known fact among sound enthusiasts that square rooms have horrible acoustics. The equal sides of the square can create troublesome "standing waves" which can disturb your audio experience by either producing areas with little bass volume or augmenting the bass too much.
This issue can be permanent, so it's important to keep it in mind when selecting a room for your theater. It should be known that selecting a rectangular or irregular shaped room will lessen the risk of standing waves.
1) Speaker Placement Relative to Sitting Area
Another pivotal detail that requires that you pay meticulous attention to is speaker placement. When designing your entertainment center it's important to how the equipment functions and how can affect your audio experience before haphazardly tossing it in any old corner of the room.
There are lots of guides online that can help you decide which position to put your speakers in depending on which surround sound channel you use. If you're using 7.1 surround sound refer to the image below for guidance.
About eInteractive:
eInteractive is a leader in high end home theater design and installation, whole-house distributed audio, lighting and shade control as well as home automation systems. When you're committed to the best entertainment systems, you know where to find us.
Whether you're a homeowner interested in installing some motorized shades, or a business owner in need of digital signage, eInteractive can help find the right solution for your technology needs. To learn more about their services, call (855) 41-SYSTEM today or learn more about our home theater and audio video website.