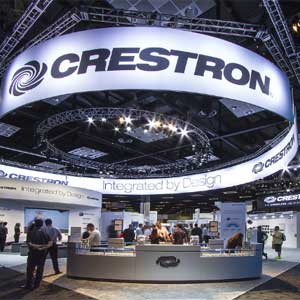 21 Sep

Crestron Electronics Touch Screen Design Gallery

The Crestron Touch Screen Design Gallery, which showcases the programming and design talents of Crestron programmers, returned to the show floor at CEDIA Expo 2012.

Crestron Authorized Independent Programmers (CAIPs) proudly demonstrate their best custom GUIs and sophisticated system programming services, using the dynamically rich Core 3 OS/UI platform.

We toured the Crestron Touch Screen Design Gallery and wanted to pass it along to those who didn't have the chance to visit it.

Fellow CE Pro Blog Mobster David Haddad and I shot the two videos below, and there are plenty of photos to scroll through.

About eInteractive:

eInteractive is a leader in high end home theater design and installation, whole-house distributed audio, lighting and shade control as well as home automation systems. When you're committed to the best entertainment systems, you know where to find us.

Whether you're a homeowner interested in installing some motorized shades, or a business owner in need of digital signage, eInteractive can help find the right solution for your technology needs. To learn more about their services, call (855) 41-SYSTEM today or learn more about our home theater and audio video website.