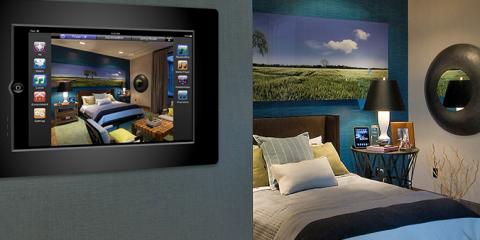 05 Apr

Modernize Your Home With eInteractive's Awesome Home Audio Systems

Today, the world relies on technology. Where would we be without our phones, tablets and laptops? Our homes should be no different. eInteractive is changing the way that we view technology in our homes, the place where we spend much of our time! Until recently, having whole homes be technologically advanced was just a daydream – eInteractive has made it a reality! Serving residential and commercial locations in New York, New Jersey and Florida, eInteractive will integrate the newest technologies into your every day life with their home automation.

Using the best audio brands (Meridian Audio) eInteractive keeps themselves at the top of their game. Companies like Meridian Audio have spent many years learning and perfecting the best ways to listen to music. Meridian Audio, after carefully studying the amazed reactions people get when listen to stellar-sounding live music (versus recorded audio), spent two years figuring out the best way to recreate electronic speakers to make it sound as though you are at a live concert. eInteractive utilizes brands like Meridian Audio to bring the best quality home theater systems direct to your home or office.

This is just one way eInteractive brings superior technology into your home. They also offer in-home motorized shades, lighting control, and whole house audio systems- everything you could need to give your home that technological upgrade you've been craving!

About eInteractive:

eInteractive is a leader in high end home theater design and installation, whole-house distributed audio, lighting and shade control as well as home automation systems. When you're committed to the best entertainment systems, you know where to find us.

Whether you're a homeowner interested in installing some motorized shades, or a business owner in need of digital signage, eInteractive can help find the right solution for your technology needs. To learn more about their services, call (855) 41-SYSTEM today or learn more about our home theater and audio video website.