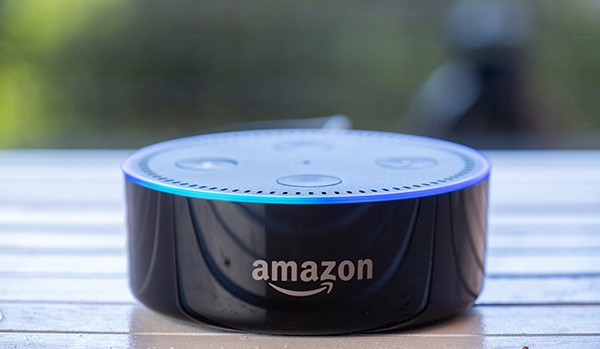 20 Apr

What's The Best Smart Home Hub Today?

Smart home automation is all about simplifying day-to-day tasks and routines all with the use of technology. Lights, thermostats, door locks, cameras, and many more are all key components to transforming your home into a smart home and they all can be controlled through devices called "smart home hubs".

Smart home hubs essentially act as the central control point of all smart home gadgets, however, there are multiple different types and it could be confusing as to which one is the right one for you. Here are just a few of the different types you could choose from:
Apple HomePod
Apple HomePod is essentially Siri with superb sound quality for music. However, this device does a lot more than just play music. There is an entire list of devices that are compatible with Apple's HomePod which you can control from anywhere through your phone. These devices are all connected to the HomePod hub which can then be accessed from the Home app on your iPhone or iPad. When shopping for devices that are compatible with the HomePod it's important to note that not everything is compatible. Make sure to look for the "Works with Apple HomeKit" or "Apple AirPlay" note on the box or page for the device you are about to purchase. Click here for a more informative look at which devices specifically work with the HomePod.
Samsung SmartThings
SmartThings by Samsung is one of the best yet most inexpensive smart home hubs on the market. Samsung has released plenty of devices made for and compatible with the SmartThings hub, however it doesn't just end there. This hub also works with plenty of third-party devices such as Ring doorbells, Philips Hue lightbulbs, and many more. You can download the SmartThings app which is available on both Android and iOS, making home controlling that much easier. Click here to see a long list of devices compatible with Samsung's SmartThings.
Amazon Echo Plus
Amazon's Alexa is quickly becoming everybody's favorite home assistant. This smart home hub can do things such as update you on your morning news reads, turn on and off the lights, lock the front door, and tons of other commands. Amazon Alexa also supports a countless amount of devices that can all be controlled from either just your voice or the Alexa app for iOS and Android devices. Click here for a list of devices that the Amazon Echo Plus is compatible with.
Google Nest Hub Max
Google Nest Hub Max has a completely different design than the other smart home hubs previously mentioned. The main difference is the fact that it's essentially a tablet mounted onto a speaker. On this tablet, you can stream movies, tv shows, YouTube videos, make and receive video calls. But it doesn't end there. This is still a smart home hub so this device can control your devices around the house like all the others, straight from the Nest Hub Max screen or from the Google Home app (available for Android and iOS). Click here for an extensive list of products compatible with the Google Nest Hub Max.
About eInteractive:
eInteractive is a leader in high end home theater design and installation, whole-house distributed audio, lighting and shade control as well as home automation systems. When you're committed to the best entertainment systems, you know where to find us.
Whether you're a homeowner interested in installing some motorized shades, or a business owner in need of digital signage, eInteractive can help find the right solution for your technology needs. To learn more about their services, call (855) 41-SYSTEM today or learn more about our home theater and audio video website.