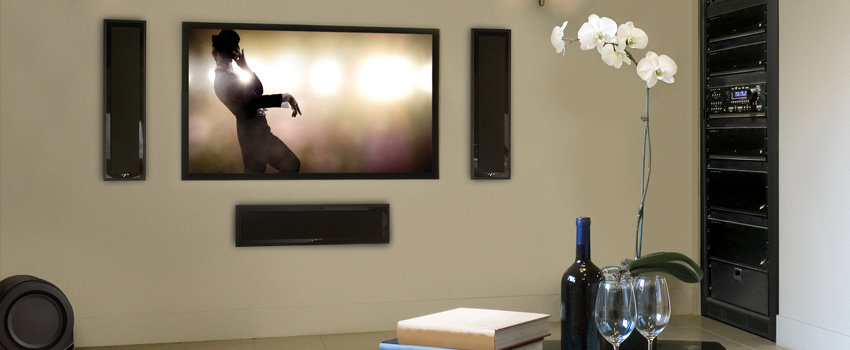 31 Oct

Boost Your Home Audio Systems With Paradigm

When you're investing money into building a home theater system, slacking on details like booming audio systems just doesn't make sense. eInteractive, NYC's installation company for high-end home automation, entertainment systems, theater systems, and more, knows that clients value quality above all else. That's why they exclusively work with the most in-demand brands, like home audio systems from Paradigm

Paradigm is often requested by name, by movie and recording studios, sound engineers, and artists alike. A popular choice for clients who enjoy taking in blockbuster films from the comfort of their homes, technology from Paradigm is the ideal complement to your new (or existing) home theater system.

If you're planning to install home entertainment systems from eInteractive, be sure to ask about what equipment will best suit your needs, your budget, and your preferences. Each member of the team is well-versed in the benefits of every brand and device available. When you choose Parasound, however, you're always making the right choice.

While technology, aesthetic, and design are deeply important, it's the quality of your home audio systems that matters the most. That's why everyone from in-the-know audiophiles to educated consumers prefer to buy their home entertainment systems from eInteractive.

To find out more about how eInteractive will help customize the ideal theater, automation, energy management, or audio/visual system for your home or office, visit the company online today!

About eInteractive:

eInteractive is a leader in high end home theater design and installation, whole-house distributed audio, lighting and shade control as well as home automation systems. When you're committed to the best entertainment systems, you know where to find us.

Whether you're a homeowner interested in installing some motorized shades, or a business owner in need of digital signage, eInteractive can help find the right solution for your technology needs. To learn more about their services, call (855) 41-SYSTEM today or learn more about our home theater and audio video website.