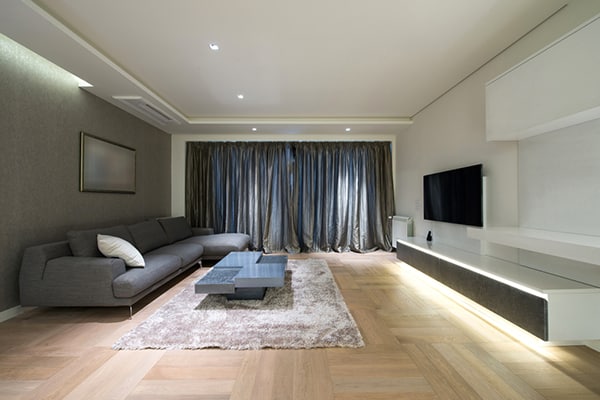 26 Jun

Why You Need Lighting Control

Proper lighting is crucial to just about everything that you try to do in your day-to-day life. Every scenario requires a certain amount of lighting, in certain spaces, with a certain amount of dimness. Light control allows you to have full control over all of that.

Lutron Light Control is a useful tool for every room in your house to have full manual control over your lighting systems. Most homes have the standard on/off switch which was useful once upon a time, but not with today's tech standards. With simple on and off switches, you're getting the exact amount of light every time, which is sometimes not what you would want. Sometimes all that's needed is a slight illumination, while other times, you may need to brighten up the entire room.

Another thing that Lutron allows users to do is have full dynamic lighting. This controls the warmth and tone of the lighting to match the time of day and the environment of the room. So whether the moment calls for bright white light or a warmer tint, Lutron lighting allows control over that.

For more information on Lutron light control and how to get started today, click right here, or contact eInteractive to ask any questions you may have.

About eInteractive:

eInteractive is a leader in high end home theater design and installation, whole-house distributed audio, lighting and shade control as well as home automation systems. When you're committed to the best entertainment systems, you know where to find us.

Whether you're a homeowner interested in installing some motorized shades, or a business owner in need of digital signage, eInteractive can help find the right solution for your technology needs. To learn more about their services, call (855) 41-SYSTEM today or learn more about our home theater and audio video website.