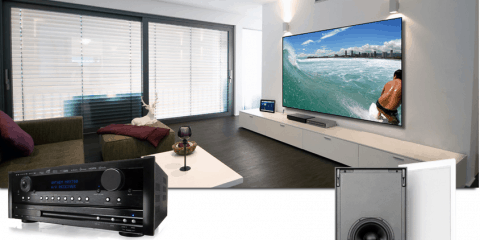 23 Dec

Customize Luxury Buildings With Home Automation & More

In Manhattan, luxury multi-unit dwellings, or MDUs, are at the top of the NYC real estate market. But New Yorkers have a wealth of options, so it's important to equip these luxury MDUs with head-turning, state-of-the-art amenities. When you want to stand out from the crowd, trust eInteractive, a Manhattan-based company offering system design, engineering, and much more that can revolutionize residential and commercial spaces.

eInteractive can provide countless deluxe tech solutions befitting the luxury landscape, including:
Home Theater Systems: Today's consumers demand the highest quality home theater systems to take advantage of high-def technology.
Home Automation: From climate control to motorized shades, home automation by eInteractive can simplify your life, putting control in the palm of your hand via a smartphone, iPad, or Android device.
Front-Door Communication: Premium concierge and front desk service begins with a high-quality communication system.
Audio Solutions: For music around the pool, in the kitchen, and anywhere you desire, eInteractive can create a specialized audio system to stream music wherever you choose.
Peace of Mind: For busy individuals and families on the go, peace of mind is priceless. eInteractive can design and install luxury solutions that will boost security, safety, and energy efficiency, even when the inhabitants are away.
About eInteractive:
eInteractive is a leader in high end home theater design and installation, whole-house distributed audio, lighting and shade control as well as home automation systems. When you're committed to the best entertainment systems, you know where to find us.
Whether you're a homeowner interested in installing some motorized shades, or a business owner in need of digital signage, eInteractive can help find the right solution for your technology needs. To learn more about their services, call (855) 41-SYSTEM today or learn more about our home theater and audio video website.