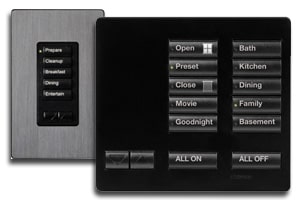 14 Mar

Design Your Smart Home or Office

Posted at 17:24h

in

Digital Projection

,

High End Audio

,

Home Audio

,

Home Automation

,

Home Entertainment

,

Home Theater

,

Home Theater Design

,

Lighting Control

,

Lighting Fixtures

,

Smart Home

,

Theater

,

TV

,

Whole House Audio

In a world of ever-evolving technology, eInteractive stays on top of the latest trends and products so that the homes and offices they design can remain forever on the cutting edge. Whether you're looking for sleek home entertainment systems, audio visual products, or energy management tools, eInteractive can help you find the right products and designs for your home or office. eInteractive is a recognized industry front-runner, specializing in state-of-the-art designs that are equipped with the latest technical gadgetry to make your life or work easier, simpler, and more efficient.

eInteractive has designed breathtaking, modern homes that meet the demands of 21st century living. Some of their most popular design elements include home theater systems, motorized shades and drapery, lighting control, and home automation which allows you to control the technical aspects of your smart home from one convenient touchpad. eInteractive can also use structured wiring techniques—a sort of "super-wiring"—to connect the devices in your homes, keeping your network up to date and connected.

Your business can get a digital overhaul with eInteractive, too. Fully outfitted conference rooms, digital signage displays, and lighting and shade control are just a few of eInteractive's commercial offerings. They can also provide their lightning-fast structured wiring to network your business, and they will work with you to develop the perfect design and layout of a secure operating system.

About eInteractive:

eInteractive is a leader in high end home theater design and installation, whole-house distributed audio, lighting and shade control as well as home automation systems. When you're committed to the best entertainment systems, you know where to find us.

Whether you're a homeowner interested in installing some motorized shades, or a business owner in need of digital signage, eInteractive can help find the right solution for your technology needs. To learn more about their services, call (855) 41-SYSTEM today or learn more about our home theater and audio video website.