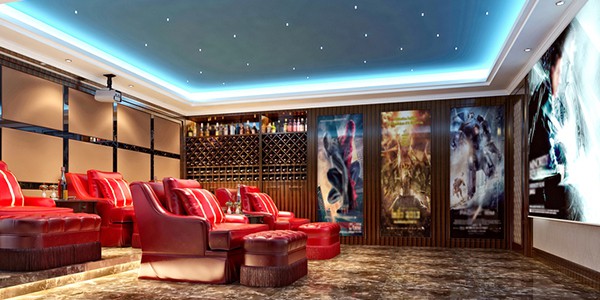 Dolby Atmos – This Sounds Like An Amazing System

When assembling a home theater in your house, you need to consider all the equipment needed to make this possible. From the screen/projector to the audio system. And with that comes a myriad of different brands and products to choose from. 

This could get quite overwhelming with the endless amount of options you will be presented with. To make your job easier, it's best to take a look at the best surround sound formats that work with your surround sound system.

Lo and behold, say hello to the life-changing surround sound format, Dolby Atmos. Dolby Atmos is found in a lot of the biggest commercial cinemas and could be used in your home theater as well. Dolby Atmos could be used with your 5.1 or 7.1 speaker system. 

The way Dolby Atmos works is instead of directing sound output to a specific channel or speaker, it communicates output in terms of place. For example, instead of directing sound to the "left surround speaker", it will direct it to the "left rear corner". This gives surround sound its truest meaning, in that the sounds truly surround you. This also gives your system greater flexibility and improves the experience in your home theater.

Dolby Atmos also adds a nice twist as well as more output channels. Traditionally, most surround sound systems are 5.1 or 7.1. In a 5.1 system, you'll have three speakers in the front, two on the sides or in the back, and a singular subwoofer. Atmos adds an extra feature with height speakers. 

Height speakers can either be installed in your ceiling or they could be specially designed speakers that will shoot sound to bounce off your ceiling for the same effect. So with Atmos, your system can now be described as 5.1.2 or 7.2.4. 

7.2.4 systems would most likely look like three speakers up front, two on the sides, two in the back, two subwoofers, and four height speakers. This further provides a true surround sound experience.

About eInteractive:

eInteractive is a leader in high end home theater design and installation, whole-house distributed audio, lighting and shade control as well as home automation systems. When you're committed to the best entertainment systems, you know where to find us.

Whether you're a homeowner interested in installing some motorized shades, or a business owner in need of digital signage, eInteractive can help find the right solution for your technology needs. To learn more about their services, call (855) 41-SYSTEM today or learn more about our home theater and audio video website.