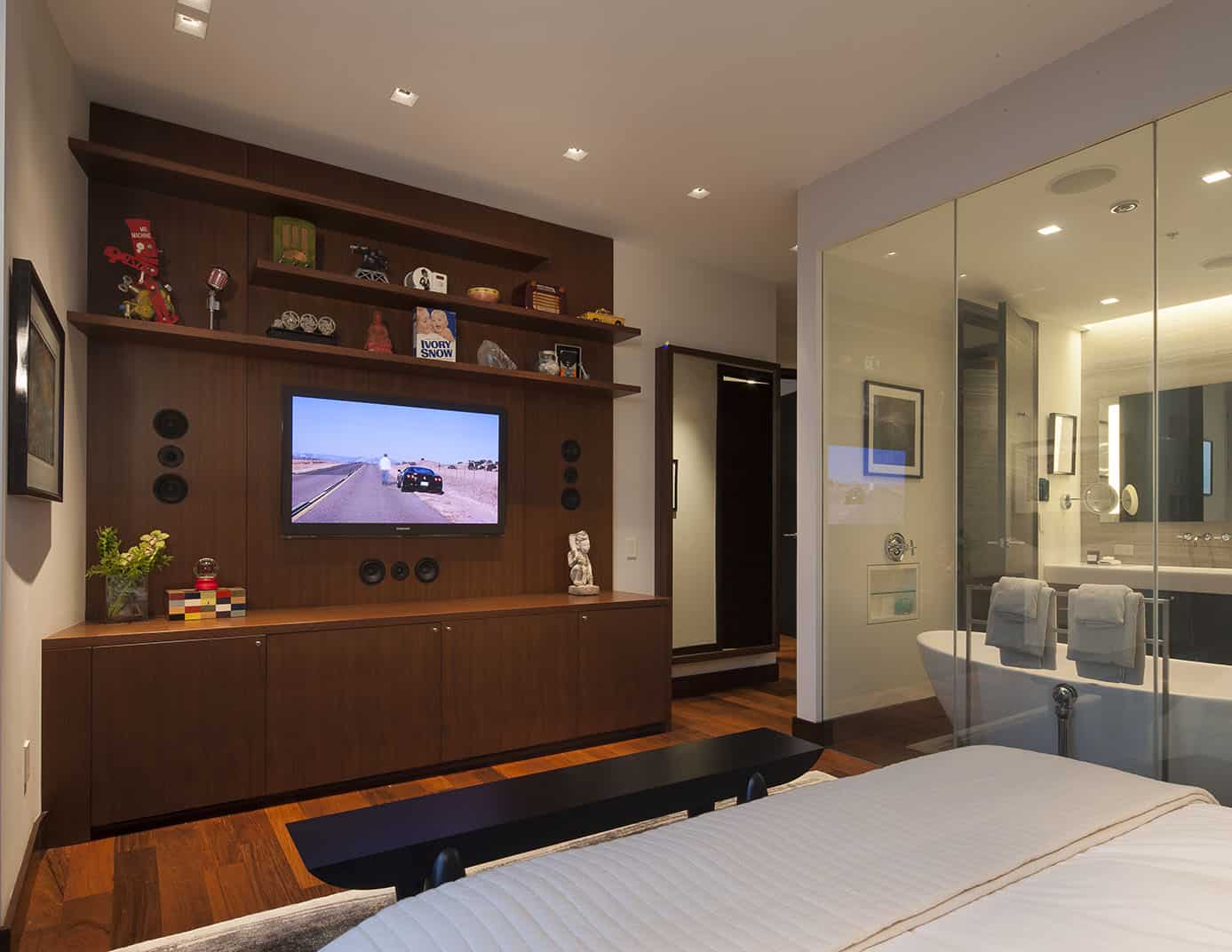 eInteractive Carries and Installs Leading Smart Home Technology

If you've been looking to take the technology in your home to the next level, invest in a smart home system. This cutting-edge technology allows you to combine all of your home's functions into one easy-to-use interface. eInteractive in New York, NY, specializes in offering the leading home automation technology, which is why they carry Crestron, one of today's top smart home manufacturers.

Crestron Smart Home systems allow you to do virtually anything in your home, all at the touch of a button: play music through your home theater system, adjust the lights, or set your thermostat, all from your iPhone or iPad. You can also customize the settings of your devices to provide maximum comfort while you're in your home, and save energy when you're away. The Crestron smart home technology available from eInteractive allows you to control all of your devices from anywhere in the world as long as you have wireless access.

Additionally, the automated technology from Crestron allows you to arm and monitor your burglar alarm or home security system, keeping your home and family safe. It also provides you with the most cutting-edge programming available to control audio, video, computer and IP processes, which makes Crestron Systems perfect for a home theater or an office setting.

About eInteractive:

eInteractive is a leader in high end home theater design and installation, whole-house distributed audio, lighting and shade control as well as home automation systems. When you're committed to the best entertainment systems, you know where to find us.

Whether you're a homeowner interested in installing some motorized shades, or a business owner in need of digital signage, eInteractive can help find the right solution for your technology needs. To learn more about their services, call (855) 41-SYSTEM today or learn more about our home theater and audio video website.