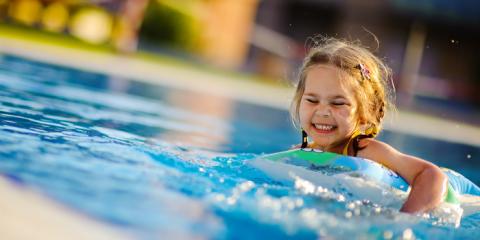 20 May

eInteractive Has Home Entertainment Systems For Memorial Day Parties & All Outdoor Summer Gatherings

If you remember the best Memorial Day parties you've ever been to, they were likely to have three things in common: great food, cold drinks, and amazing music. When it comes to getting the party started for your backyard patio area, eInteractive has a few more suggestions for your upcoming Memorial Day holiday party.

Food and company matter, but so does the environment. When expecting friends and family over, you want to maximize your outdoor space for entertainment. Whole house audio systems should extend to the outdoors, preferably with a smart remote that controls your smart home's automation systems as well. This includes motorized shades to keep those indoors cool when opting to escape the heat, or programmable lighting displays in and around the patio and pool area.

Create zones of activity for your guests. Party fixtures like a standalone barbecue grill is the centerpiece of a grilling zone; patio furniture is the focal point of a dining zone; and a well-designed outdoor home theater focuses the lounging zone.

If you've never been to a party with a professionally installed outdoor theater system, you have just added your next life experience to your bucket list. These systems will feature a zone controllable audio visual system to toggle between different A/V inputs in different parts of your outdoor space. A weatherized outdoor theater system will boast wireless speakers and a stunning projection or all-weather flat screen for your entertainment. With incredible sound pumping through outdoor subwoofers set to customized pool lighting, your movie nights will never be the same.

About eInteractive:

eInteractive is a leader in high end home theater design and installation, whole-house distributed audio, lighting and shade control as well as home automation systems. When you're committed to the best entertainment systems, you know where to find us.

Whether you're a homeowner interested in installing some motorized shades, or a business owner in need of digital signage, eInteractive can help find the right solution for your technology needs. To learn more about their services, call (855) 41-SYSTEM today or learn more about our home theater and audio video website.