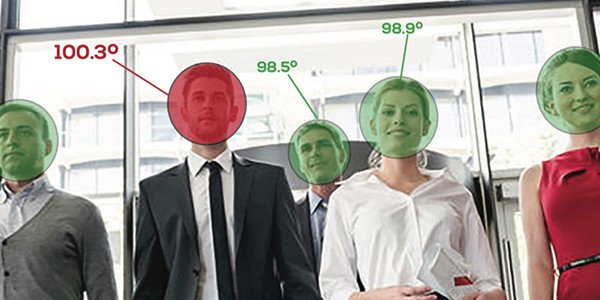 19 May

eInteractive Wellness Real Time Thermal Scanner

With the recent and ongoing COVID-19 pandemic practically taking over the world, health and wellness has become most of this world's nations' top concern. It is crucial for your business to stay on top of these concerns and aid in the movement to keep your environment as safe and healthy as possible.

Introducing eInteractive's Wellness Real Time Thermal Scanner, you can now monitor people's body temperature upon arrival. Our system scans up 30 people per second and gives real-time body temperature readings giving you, and the people around you, some peace of mind.

Our Real Time Thermal Scanner scans body temperature with high accuracy and can scan at up to a 10 foot scan distance. This system is best used in corporate buildings, hotels, healthcare facilities, and even your home.

Keep your surroundings safe and healthy with eInteractive Wellness Real Time Thermal Scanner. For more information, visit https://einteractivewellness.com/

About eInteractive:

eInteractive is a leader in high end home theater design and installation, whole-house distributed audio, lighting and shade control as well as home automation systems. When you're committed to the best entertainment systems, you know where to find us.

Whether you're a homeowner interested in installing some motorized shades, or a business owner in need of digital signage, eInteractive can help find the right solution for your technology needs. To learn more about their services, call (855) 41-SYSTEM today or learn more about our home theater and audio video website.