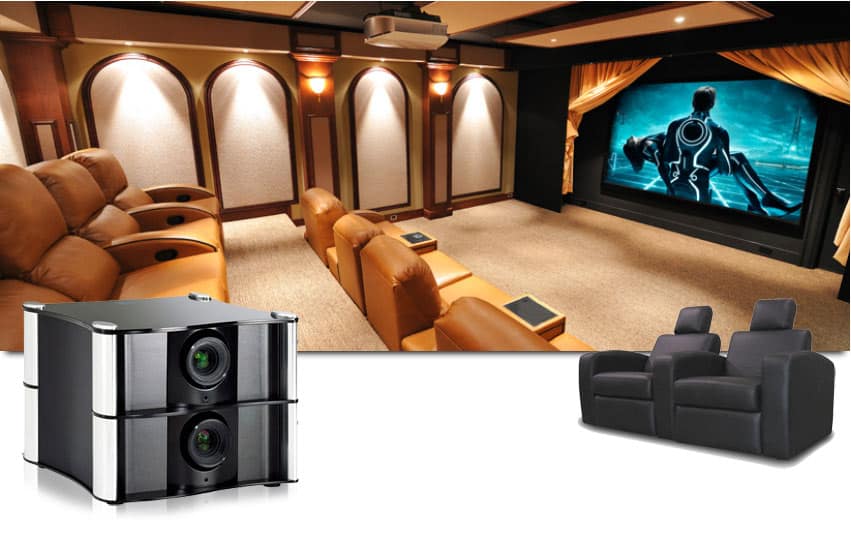 29 Aug

Enjoy an NFL Season With a 4K Home Theater

Everyone knows that the latest 4K Ultra HD TV is the television of the future, and eInteractive, the leading company in cutting-edge interactive technology, wants to remind you that now is the perfect time to embrace that stunning future. By installing a 4K home theater system before the NFL season kicks off, you set yourself up for the greatest audio and visual experience of your life – not just in Week 1, but on every single Sunday for the next six months as well.

A 4K Ultra HD TV will provide you with four times the picture resolution of a Full HD 1080p. The best way to appreciate just how dramatic a difference this makes in your viewing experience is by tuning into NFL Football. With the increased pixel density, you'll be able to see a whole new world of color come to life on the field, in the stadium, and even during commercials! The picture sharpness is truly a revelation, as images take on a tremendous amount of detail from frame to frame. From your spot on the couch, you'll be able to see every holding penalty, and catch all the subtle nuances of the game that you never noticed before.

When 4K Ultra HD TVs were first introduced to the market, their prices were understandably on the high side, as 4K was a revolutionary technology for homeowners. Fortunately, there's now a much larger quantity of 4K TVs available, which has helped reduce the overall cost and made them an affordable option for homeowners. This increased price flexibility allows eInteractive to proudly offer a variety of home theater packages that can accommodate almost any budget. In this way, these design specialists bring the thrill of a cutting-edge theater system to as many entertainment enthusiasts as possible.

Kickoff the new NFL season with a 4K home theater system from eInteractive. When it comes to home automation, home theater, and home audio systems, this home entertainment company is recognized as the industry leader in a rapidly growing market.

About eInteractive:

eInteractive is a leader in high end home theater design and installation, whole-house distributed audio, lighting and shade control as well as home automation systems. When you're committed to the best entertainment systems, you know where to find us.

Whether you're a homeowner interested in installing some motorized shades, or a business owner in need of digital signage, eInteractive can help find the right solution for your technology needs. To learn more about their services, call (855) 41-SYSTEM today or learn more about our home theater and audio video website.