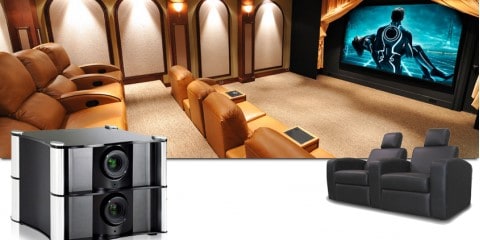 Experience Meridian Speakers With eInteractive's Revolutionary Home Theater Systems

Meridian speakers were developed after the discovery that listening to a live performer creates a significantly different auditory experience than listening to a recording. When Meridian engineers learned that musical recordings don't deliver the same level of pleasure as live music, they resolved to introduce a speaker technology that bridges this gap. After conducting studies on more than 100 study participants to study the neurological reaction to live music, their experimenting led to a prototype of the perfect high-end speaker.

eInteractive provides unique entertainment solutions to homes and businesses throughout New York City and beyond, combining the skills of engineers, sound designers, product installers, and the finest electronics components on the market to change the way people interact with their environments. For creating their amazing audiovisual entertainment systems, eInteractive uses high-end, cutting-edge speaker technologies from Meridian Audio.

After two years of research and development, Meridian is proud to feature high-end audio speakers that sound as if you are attending a live performance. For more than 40 years, this pioneering audio company has pushed the boundaries of sound—eInteractive is proud to bring this incredible audio experience to your home entertainment system.

Along with revolutionary home theater systems, this innovative company also offers home automation systems and custom-designed lighting solutions for a variety of business and industrial applications. No matter how complex your audiovisual needs, eInteractive can meet them with results that have to be experienced to be believed.

About eInteractive:

eInteractive is a leader in high end home theater design and installation, whole-house distributed audio, lighting and shade control as well as home automation systems. When you're committed to the best entertainment systems, you know where to find us.

Whether you're a homeowner interested in installing some motorized shades, or a business owner in need of digital signage, eInteractive can help find the right solution for your technology needs. To learn more about their services, call (855) 41-SYSTEM today or learn more about our home theater and audio video website.