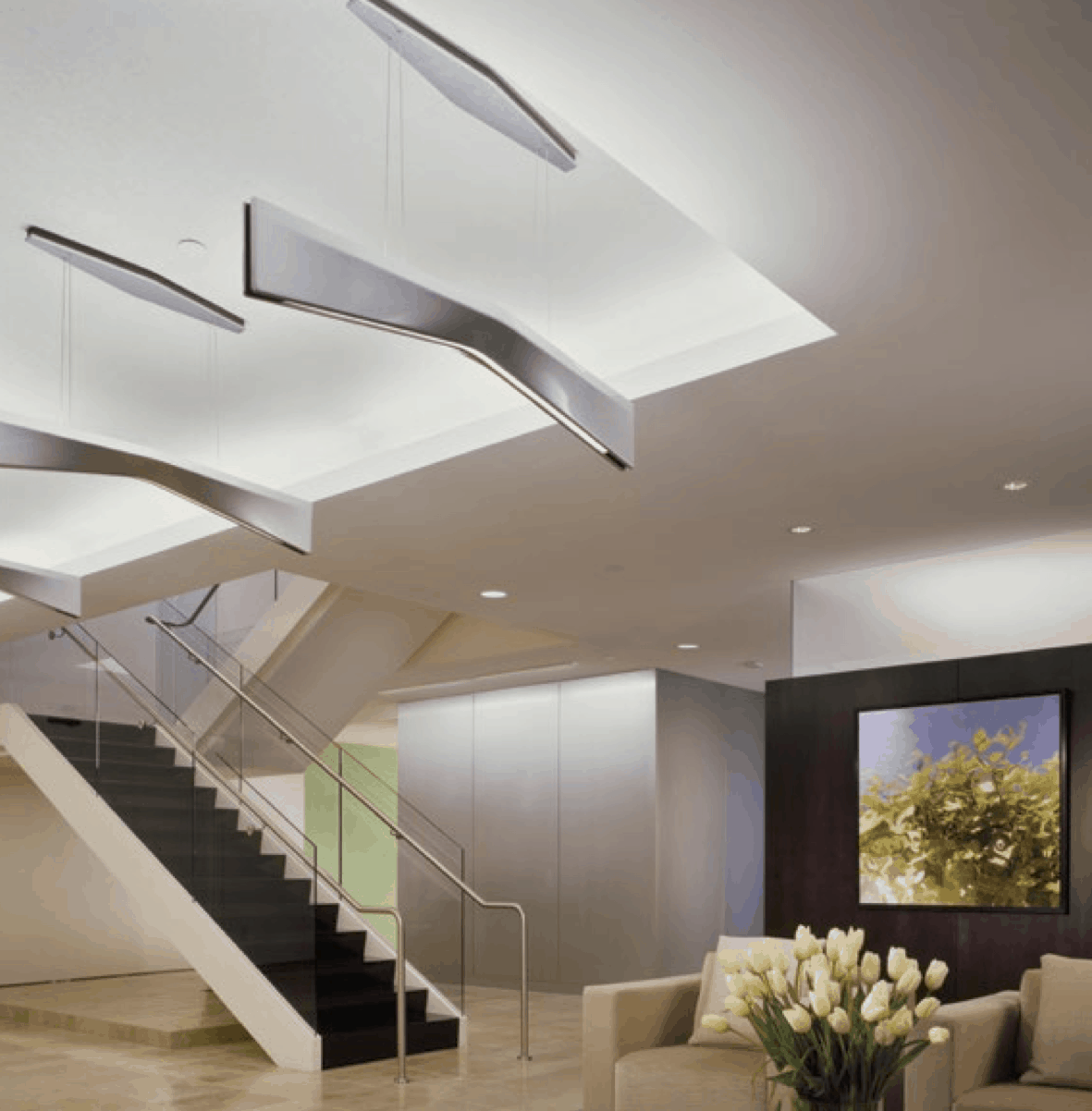 Finest in LED Lighting

eInteractive, New York's premier designers of the modern home and commercial space, provide an unmatched level of expertise, along with the finest products on the market. In addition to their innovative, cutting-edge home theater systems and renowned presentation and media systems, they also proudly supply the most advanced lighting technology on the market. Whether you're looking for the most sophisticated lighting for your home or designing a retail space, these experts recommend Lutron Electronics LED lighting for its unparalleled quality of light and exceptional sensitivity.

The Color Rendering Index (CRI) describes how a light source communicates color to the human eye, and the extent to which shades and gradients are affected by its intrinsic qualities. The sun, the ultimate source of natural light, is a 100, while fluorescent lamps rank in the low 70s.

With some of the most advanced LED light solutions on the market, Lutron lights have an average CRI of 98, making them the closest thing possible to natural light. This incredible accuracy makes them the first choice of photographers and showroom designers around the world, and the best option for anyone who wants a more realistic and vivid appearance in their environment.

Lutron dimmers also possess a remarkable range, from 1%-98%, while most other solutions on the market turn off below 20%. These unique qualities make Lutron LEDs the perfect lighting source for the smart home of tomorrow.

About eInteractive:

eInteractive is a leader in high end home theater design and installation, whole-house distributed audio, lighting and shade control as well as home automation systems. When you're committed to the best entertainment systems, you know where to find us.

Whether you're a homeowner interested in installing some motorized shades, or a business owner in need of digital signage, eInteractive can help find the right solution for your technology needs. To learn more about their services, call (855) 41-SYSTEM today or learn more about our home theater and audio video website.