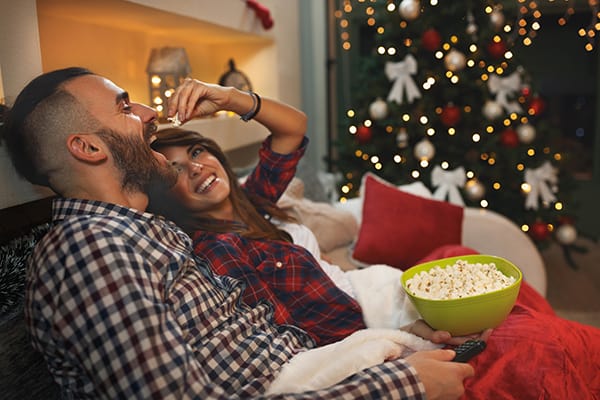 Hear Those Sleigh Bells Ringing In HD

With Christmas right around the corner, we've made a short list of the best picks of the year for projectors, Smart TV, speakers, and security cameras. If you are currently in the market for buying any of these products for yourself or as a gift for a loved one, hopefully, this list below will provide you with some assistance.
Epson Home Cinema
What better way is there to spend your cold winter nights than to chill at home with some hot chocolate and a classic Christmas film? To spice up your holiday evenings, we're introducing to you these high definition home cinema projectors, one of the best in the market at that. The prices of these projectors vary widely from $300 to $3,000 and have impeccable video quality.
TCL 6-Series
If having a video projection in your home isn't quite your cup of tea, then your next best bet is to invest in a Smart TV. Prices on Smart TVs are at their best this year and now is the perfect time for you to throw away that chunky TV set that's been sitting in your living room for ages and get yourself a TCL 6-Series TV. At 4K UHD QLED, this is one of the best televisions for their price at as low as $600. Smart TVs are perfect for those trying to cut the cord and go full out streaming because these TVs have your favorite streaming services implemented. All you have to do is connect to your home Wi-Fi and you're good to go!
Sonos Speakers
Now that picture quality is taken care of, it's time to talk sound quality. Sonos sells sound systems for places from your bedside to home theater to full home audio. Whatever mood you're looking to set at your house, Sonos has you covered. Take a glance at their incredible
soundbars made for your home theater needs.
ZOSI CCTV
Now that your home is redone for your entertainment needs, it's vital to protect and supervise your home and belongings. CCTV security cameras are becoming standard at most homes now with the help of companies like Ring and ZOSI and we highly recommend you get in on this safety trend. With ZOSI security cameras, you can track what goes on in/around your home at all times via your smartphone and computer which will be wirelessly connected to the cameras.
About eInteractive:
eInteractive is a leader in high end home theater design and installation, whole-house distributed audio, lighting and shade control as well as home automation systems. When you're committed to the best entertainment systems, you know where to find us.
Whether you're a homeowner interested in installing some motorized shades, or a business owner in need of digital signage, eInteractive can help find the right solution for your technology needs. To learn more about their services, call (855) 41-SYSTEM today or learn more about our home theater and audio video website.