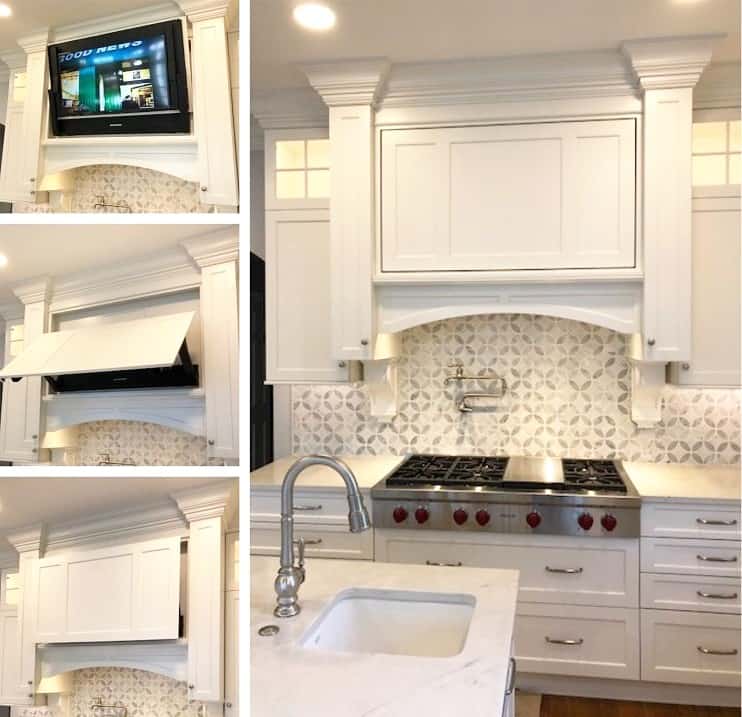 20 Nov

Home Theater Installs That Will Leave You Speechless

I'm sure that many of us have dreamt of our fantasy home theater before, but have you ever had an image to put with the thought? By keeping up with the top of the line technology companies in the home theater on social media outlets, such as LinkedIn, it's easy to keep your vision constantly fresh and innovative. At first, you won't believe what you're seeing, but rest assured all of this is real, and can be accomplished in your home theater. We've collected 6 of what we believe to be the best current home theater installations has to offer, so we hope you enjoy!
Moving Marble
Have you ever thought about a TV display that fades into the background whenever you're not using it? Well then, look no further! The installation features a top of the line 65" 4K Samsung TV that is cleverly hidden behind a hulking tablet of sliding marble when not in use. While this setup clearly has very little drawbacks some expressed concern over how the TV is constantly moving, and how this might lead to problems involving HDMI. Nevertheless, this install is no doubt one of the finest money will get you, costing the client about 38k.
Flip-Out TV
In this day and age, everyone loves watching TV in bed, but what if you have no room to mount a TV opposite of your bed? This client took things to a whole new level by getting a flip out TV that masquerades as a painting or a mirror by day. The TV flips out at a moderate pace and is perfectly angled for someone laying down in bed making it perfect for watching TV at the end of the day.
About eInteractive:
eInteractive is a leader in high end home theater design and installation, whole-house distributed audio, lighting and shade control as well as home automation systems. When you're committed to the best entertainment systems, you know where to find us.
Whether you're a homeowner interested in installing some motorized shades, or a business owner in need of digital signage, eInteractive can help find the right solution for your technology needs. To learn more about their services, call (855) 41-SYSTEM today or learn more about our home theater and audio video website.