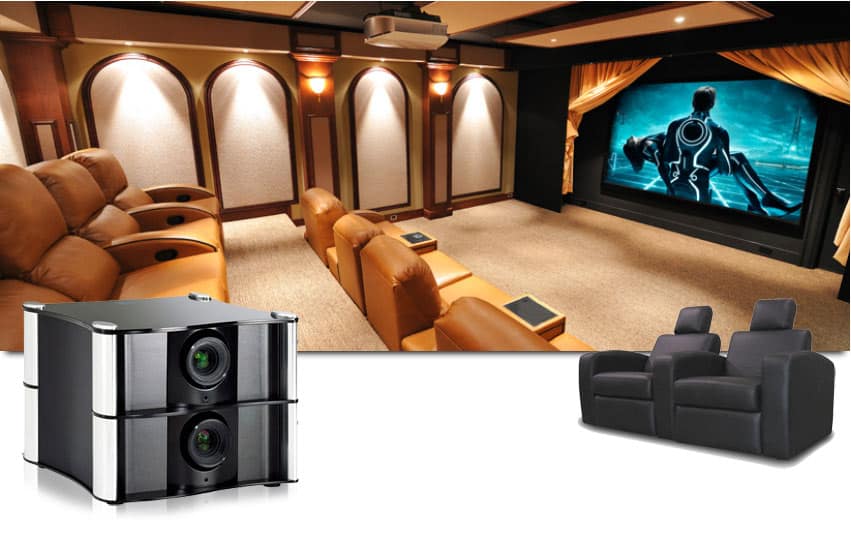 22 Dec

Home Theaters Transform The Way We Live & Play

By blending the latest technologies with elegant home décor, eInteractive aims to help customers design homes and businesses that meet the demands of the modern world with unparalleled style. From the latest home theater systems and motorized shades to digital signage and audio visual equipment, eInteractive prides itself on keeping its customers furnished with the latest technologies. In a world of ever-evolving technological advances, this company helps you find the best solutions for designing livable, workable and tech-savvy spaces.

Homeowners looking to modernize their environments will find plenty to choose from at eInteractive. The New York-based company specializes in making contemporary living easy and convenient. Their home automation systems allow you to control all of the mechanical equipment in your home from one convenient touchscreen device. Need to adjust to the heat or turn up the A/C? It's as easy as the tap of a screen! eInteractive also designs state-of-the-art home entertainment systems, home audio systems and motorized shades and drapery.

eInteractive works with a wide variety of businesses to ensure each client has the most advanced tech gadgets available, and is able to conduct their work in the most ascetically pleasing environment possible. Not only will they design the perfect conference room, but they'll also provide help with light and shade control systems, digital signage and energy management regulators. Each product is tailored to meet and surpass the needs of your business, thereby making workflow easier, more convenient, and visually appealing.

The team at eInteractive invites you to update your home or workplace with one of their custom-designed plans. The company is changing the way we work and live, and they are happy to find the best plan to meet your needs.

About eInteractive:

eInteractive is a leader in high end home theater design and installation, whole-house distributed audio, lighting and shade control as well as home automation systems. When you're committed to the best entertainment systems, you know where to find us.

Whether you're a homeowner interested in installing some motorized shades, or a business owner in need of digital signage, eInteractive can help find the right solution for your technology needs. To learn more about their services, call (855) 41-SYSTEM today or learn more about our home theater and audio video website.