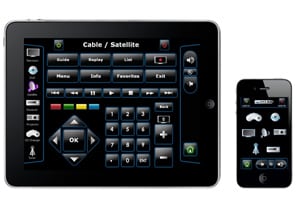 19 Oct

How to Control Your Home's Security & Entertainment

If you spend your afternoon at work daydreaming about your ideal set-up at home; have planned a weekend away, but want to keep an eye on the kids, or are rushing to beat guests to your own dinner party, the last thing you want to do is spend hours perfecting… the temperature. And lighting. And security. You're a natural-born multi-tasker, and always an early adopter for the latest in technological advances, so shouldn't there be an easier way? What if all of your home's individual controls could be set by the touch of a button that's in your pocket, while you're miles away from home? All of this, and more, is possible when you choose integrated home systems from eInteractive.

High-end technology meets top-of-the-line home improvement systems from eInteractive. The Savant Home Automation system, which combines stylish design with cutting-edge functionality, literally enables the user to control his or her home, just by pressing a button. Savant allows homeowners to monitor and control CCTV surveillance camera systems, open and close garage doors, arm the security system, adjust the lights, fix temperature control, and turn down the teenagers' music from wherever you are.

States Savant, one of eInteractive's many luxury brands, "Savant's unique home solutions are easily customizable," which allows them to "seamlessly integrate with [the client's] personal décor, aesthetic taste," and technological needs. If you have Savant automated systems installed in your home, and you have an iPhone or iPad with you while you're at work, on vacation, or seated in your living room, setting home controls is only an app away.

When you're installing security systems, lighting fixtures, home entertainment, and all other integrated technology solutions from eInteractive, choose Savant for your automated systems. Your perfect home – it's just a click away!

About eInteractive:

eInteractive is a leader in high end home theater design and installation, whole-house distributed audio, lighting and shade control as well as home automation systems. When you're committed to the best entertainment systems, you know where to find us.

Whether you're a homeowner interested in installing some motorized shades, or a business owner in need of digital signage, eInteractive can help find the right solution for your technology needs. To learn more about their services, call (855) 41-SYSTEM today or learn more about our home theater and audio video website.