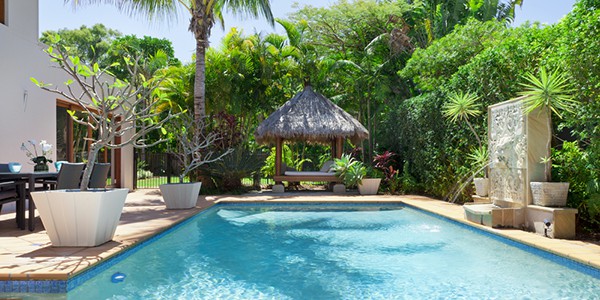 13 Aug

How To Turn Your Backyard Into A Home Paradise

Every homeowner looks at their backyard (especially during the spring and summer time), and we all wonder how we can optimize this space to extend the homey vibes. Well look no further because outdoor entertainment and smart home tech is your new best friend.
Seura
Seura is a wonderful company that provides a myriad of different smart home devices. However, one of the most outstanding products they provide are different outdoor TVs. These television sets provide crispy clear picture quality, weatherproof technology, and anti-glare functionality for sunlight protection.
No need to worry about covering up the screen to protect against that east coast weather, and for pool owners, it's the best way to provide some bonus entertainment.
Sonos
If outdoor TV viewing isn't your thing but outdoor audio is, then it's highly recommended to get an affordable speaker made for indoor and outdoor listening. Sonos Move speakers are your go-to speakers for weatherproof and drop-resistant technology.
About eInteractive:
eInteractive is a leader in high end home theater design and installation, whole-house distributed audio, lighting and shade control as well as home automation systems. When you're committed to the best entertainment systems, you know where to find us.
Whether you're a homeowner interested in installing some motorized shades, or a business owner in need of digital signage, eInteractive can help find the right solution for your technology needs. To learn more about their services, call (855) 41-SYSTEM today or learn more about our home theater and audio video website.