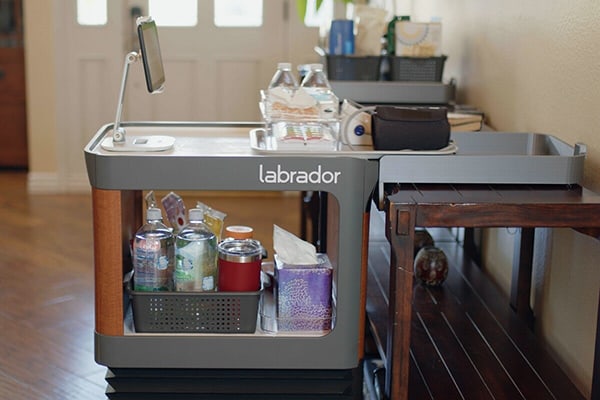 Labrador Retriever Robots Play Fetch!

CES 2022 introduced all types of new and exciting tech to expect in the next year. But one topic of innovation may prove revolutionary for the future of smart home living for the elderly and disabled. That topic being robots!

This year at CES, Labrador Systems introduced their new product, Retriever. Labrador Retrievers play fetch, not for fun, but to help those that are otherwise less mobile when moving about their homes.

This new robot can help move bigger objects around for those that can't do it themselves, will grab food and drinks from their designated locations, and acts as an assistant all throughout the house. This allows people less mobile, such as elderly or disabled individuals, to live more independently without having to rely on another human. This allows for these individuals to live life more comfortably. See the video below for a demonstration:

About eInteractive:

eInteractive is a leader in high end home theater design and installation, whole-house distributed audio, lighting and shade control as well as home automation systems. When you're committed to the best entertainment systems, you know where to find us.

Whether you're a homeowner interested in installing some motorized shades, or a business owner in need of digital signage, eInteractive can help find the right solution for your technology needs. To learn more about their services, call (855) 41-SYSTEM today or learn more about our home theater and audio video website.