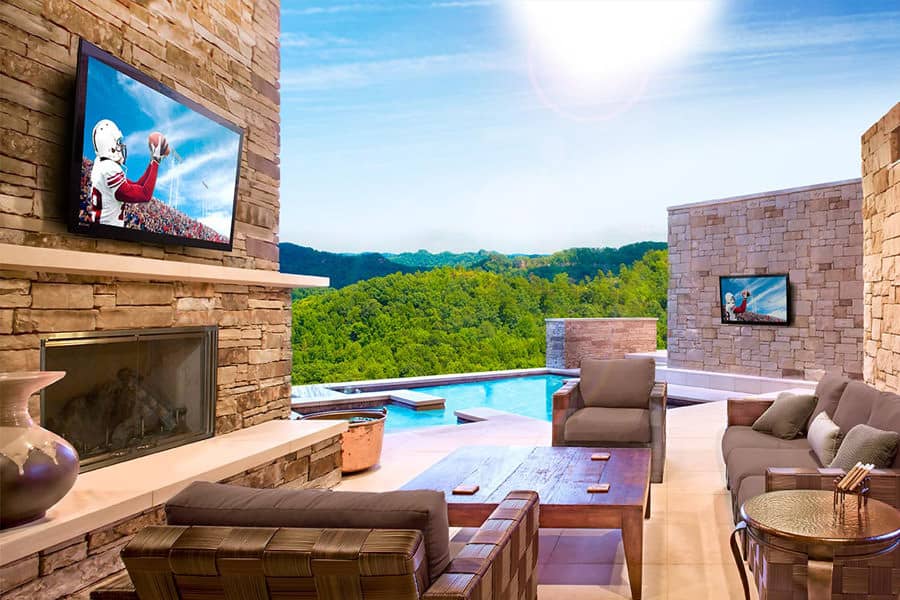 Outdoor Home Theater Summer Nights & a Movie

After a warm summer night of swimming, dining or strolling in the park, watching a movie (on the big screen) is the best way to end the evening. That exact cinematic experience can be enjoyed from the privacy of your own home; the team of creative, helpful professionals from eInteractive will make that happen for you!

eInteractive offers the products, tech knowledge and the experience to bring the movie theater experience to your own backyard, living room or family room. Specializing in a variety of home theater systems, eInteractive has a wide selection of surround sound and screen sizes from which to choose.

If a large screen isn't an option in your home or yard, ask about their top-of-the-line projectors, which offer a crystal-clear, 150-inch projection! The eInteractive team will be happy to answer any of your questions or meet with you to discuss your idea. Your own personal home entertainment system is not out of reach!

About eInteractive:

eInteractive is a leader in high end home theater design and installation, whole-house distributed audio, lighting and shade control as well as home automation systems. When you're committed to the best entertainment systems, you know where to find us.

Whether you're a homeowner interested in installing some motorized shades, or a business owner in need of digital signage, eInteractive can help find the right solution for your technology needs. To learn more about their services, call (855) 41-SYSTEM today or learn more about our home theater and audio video website.