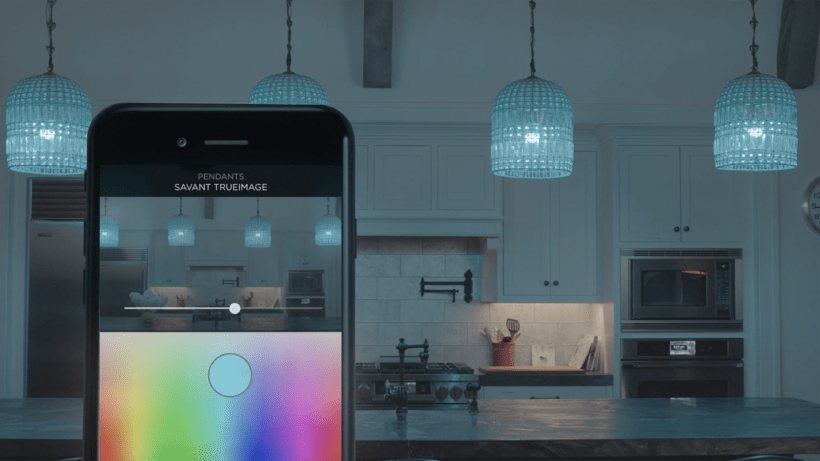 16 May

Savant LightBulbs: A Step in the Right Direction

Centuries ago, the traditional light switch was invented, yet despite current technological advancements; light switches have failed to advance. Savant Lightbulbs are today's solution to an outdated technology. Savant lighting uses Bluetooth Low Energy Mesh Technology, which allows control over any nearby Savant light bulbs through your iOS device. Using the Savant Lighting TrueImage App, you can control your Savant light bulbs in a multitude of ways including color control, dimming or brightening, and simple on and off commands.

Not only do Savant Lightbulbs have many more features than you average lightbulb, they are also many times more efficient. Since Savant Lightbulbs use LED technology, they are six times more efficient than regular incandescent bulbs. Due to their exceptional efficiency, each bulb can last up to twenty years, while a normal light bulb can only sustain up to forty-one days of constant use. Savant lightbulbs are a way to future-proof your home, while also paying for themselves.
Savant Lighting TrueImage App: Convenience at it's Finest
The Savant Lighting TrueImage App is intuitively designed, and can automatically find nearby Savant Lightbulbs. Once the Savant Lightbulbs are recognized by the app, you can create specific profiles for your Lightbulbs. Ambiance can make or break a night, but with the TrueImage app, you can select a profile that fits the type of setting you're going for. Having a date night? Simply press your custom profile and watch as the lights dim to a deep red. Throwing a party? Create a profile that dazzles with cycling RGB lights.
The convenience of custom profiles means that you will never have to hang lights up around the house again.  Rather than walking around and turning each lightswitch off, you can simply turn all of them off with the press of a button. When your child leaves a light on downstairs, instead of walking all the way down, you can simply use your IOS device to turn it off. Convenience comes with the Savant Lighting TrueImage app.
Quality of Life with Savant
Since Savant Lightbulbs allow for color control, a variety of benefits can come with this.
Warmer colors are more comfortable in the evening, but also assist in the production of Melatonin in the brain, a key hormone for sleep. Cooler colors come in handy during cloudy days, where you could get tired from the sheer dullness of the outside. Ever notice you're happier when it's sunny outside? This is because colors play an important role in our mood. Savant Lightbulbs allow for you to control your colors, and in turn, brighten your mood.
About eInteractive:
eInteractive is a leader in high end home theater design and installation, whole-house distributed audio, lighting and shade control as well as home automation systems. When you're committed to the best entertainment systems, you know where to find us.
Whether you're a homeowner interested in installing some motorized shades, or a business owner in need of digital signage, eInteractive can help find the right solution for your technology needs. To learn more about their services, call (855) 41-SYSTEM today or learn more about our home theater and audio video website.