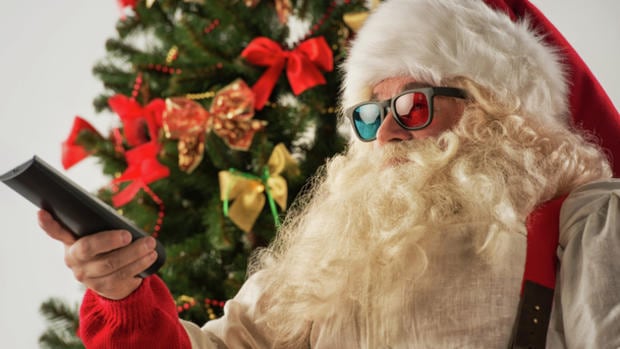 03 Dec

Season Your Home This Holiday With The Latest Tech

The holiday season is finally upon us and that means it's time for a home holiday makeover. What better way to redefine your cozy home than to add some new tech to the house? At eInteractive, specialize in purchasing and installing new equipment for you and your guests to all enjoy. Below are just some of the hottest new tech that you can contact us to install for you at your home.

Savant Home Automation allows you to control the climate, lighting, entertainment and security all in one. This can be done right from your smartphone. You can simply sit on your couch, lay in bed, or be in literally any room in the house and you can dim the lights, brighten up the room, change the temperature, control your television, and even turn on security from outside your home. All the basics you need right in the palm of your hand. How convenient?

What better way to pimp out your living room or basement than to install a projector for your very own home theater? Watch your favorite sports, movies and TV shows on a bigger screen than you have ever had with a new Barco Projector. If you're having a nice kickback at your home, you can simply enhance your watching experience and you won't even have to leave your house for that incredible movie theater experience!

Sonos is a wireless HiFi system that allows you to stream and listen to all your music in every room you choose to have it in. If you're hosting a home party, you can have all around music entertainment in the background to bring the home to life. Anywhere you go in the home, you will be able to hear all your favorite music from every single room. That way, you won't miss out on your favorite holiday tune sang by Mariah Carey.

Set the mood right in every situation with the Lutron Light system. Dim the lights to darkness when watching a movie or brighten the lights so you can see what's cookin' in the kitchen. Everywhere you go, your sight will enhance the experience tremendously and will serve that "wow factor" for all your guests to experience.

About eInteractive:

eInteractive is a leader in high end home theater design and installation, whole-house distributed audio, lighting and shade control as well as home automation systems. When you're committed to the best entertainment systems, you know where to find us.

Whether you're a homeowner interested in installing some motorized shades, or a business owner in need of digital signage, eInteractive can help find the right solution for your technology needs. To learn more about their services, call (855) 41-SYSTEM today or learn more about our home theater and audio video website.