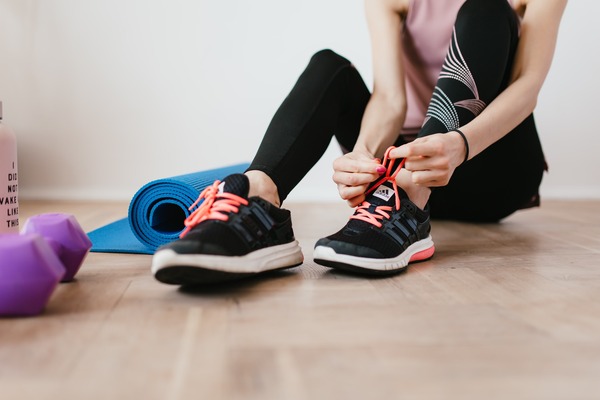 17 Aug

Smart Technology Is Helping People Stay Active

With people being more and more comfortable staying at home, it's unfortunate that exercise has become even more of a second thought. People take fewer steps in their daily lives than they need to stay active and healthy. With the possibilities of smart technology, it is becoming easier to be a homebody than to stay active.
No Need For a Personal Trainer
We've all been there. Wanting to create a workout plan, try to stay active, and maybe gain some muscle, but we don't know where to start. Some spend the extra money not only on a gym membership but also signing up with a personal trainer. With smart gym technology that is no longer necessary. This smart technology can get you closer to your fitness goals and will save you money in the long run since you won't have to pay gym fees. With AI developing your plans and interactive workouts, you can preserve your health and feel better about yourself from the comfort of your own home. There are also ways to input your vitals such as your height, weight, diet, and activity level so the exercises are tailored specifically for your needs.
Simple Features Still Reign Supreme
The smart gym in your home has all the futuristic technology to make your mouth water, but even in today's world, simple features take the cake. You don't need to have a giant room to use this technology and improve your fitness. For example, the weights you will receive with the Tempo Studio can be stored under the screen so you can save space while experiencing your fitness journey. Another product called the Tonal doesn't even require weights so you can get back to prioritizing your health without clogging up your living room. This smart gym technology not only takes your fitness to the next level, but it doesn't make you change your entire lifestyle.
Making Exercise Fun
A lot of people don't want to go to the gym because they feel like it is not only boring but repetitive. With smart gym technology possessed by products like the Tempo Studio and the Tonal, you can use their AI capabilities to create warmups, workout plans, and even stretching workouts that don't use weights but help you stay flexible and reduce the chance of injury. These exercises are more fun and give you a sense of enjoyment in your own home that the gym can not.
About eInteractive:
eInteractive is a leader in high end home theater design and installation, whole-house distributed audio, lighting and shade control as well as home automation systems. When you're committed to the best entertainment systems, you know where to find us.
Whether you're a homeowner interested in installing some motorized shades, or a business owner in need of digital signage, eInteractive can help find the right solution for your technology needs. To learn more about their services, call (855) 41-SYSTEM today or learn more about our home theater and audio video website.