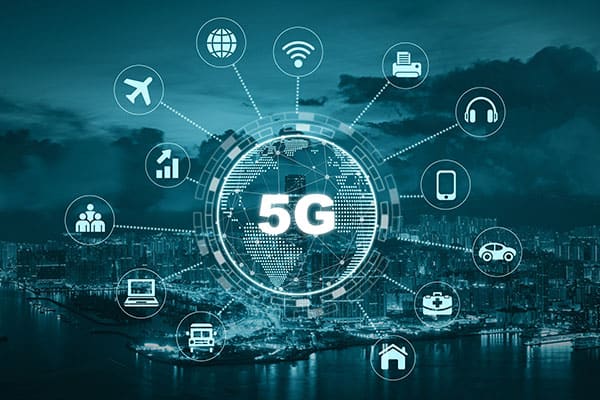 What Is 5G Internet?

Nowadays, there's a high chance you've heard of 5G internet. But what is it exactly?

5G is the fifth generation of wireless internet technology. It follows its predecessors that you've most likely heard of like 4G, 3G, and LTE. 5G is essentially the same thing but with faster speeds all around.

5G networks provide download speeds much faster than the networks we use today. With download speeds from 100Mbps to as fast as 10 Gbps, depending on the band spectrum you are connected to. Along with faster download speeds, you will also be getting super low latency (1-4 ms). In simple translation, this means you could potentially download a 2 hour movie in as little as 3-4 seconds, whereas with 4G speeds it could be 6 minutes and with 3G, as long as 26 hours. Low latency allows you to stream games and movies with little to no lag at all.

5G is a wireless connection, so you will most likely be getting it on your laptop or smartphone. However, with the use of cable/fiber-optic services, you could have these high speeds delivered to your computers at home.

Now in order to receive 5G speeds, you will need to upgrade your device to one that is equipped and optimized for it. Top phone providers like Verizon, T-Mobile, and AT&T are starting to roll out phones and services to give you these speeds. Not to worry though, your current phone will still work perfectly fine.

About eInteractive:

eInteractive is a leader in high end home theater design and installation, whole-house distributed audio, lighting and shade control as well as home automation systems. When you're committed to the best entertainment systems, you know where to find us.

Whether you're a homeowner interested in installing some motorized shades, or a business owner in need of digital signage, eInteractive can help find the right solution for your technology needs. To learn more about their services, call (855) 41-SYSTEM today or learn more about our home theater and audio video website.