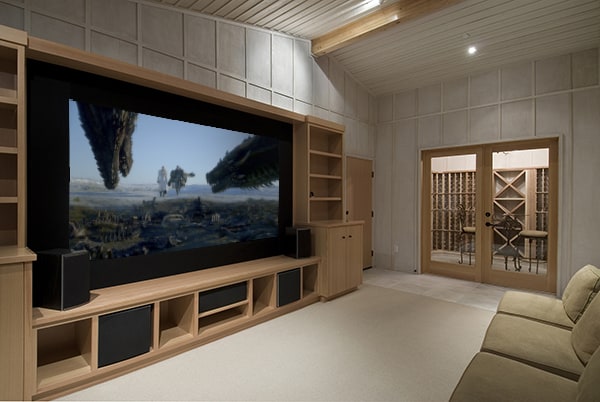 These Home Theater Systems Rule Them All

With HBO's Game of Thrones airing their last season of the series, it is crucial that you get the ideal video and sound system that will deliver the movie theater experience to your home. Below are a couple of recommendations for video and audio system improvements/replacements.
Epson Video Projectors
Epson provides some of the best quality and affordable home cinema projectors. Their selections of projectors as of right now have prices ranging from $360 being the cheapest, and $3,300 being the highest priced. These projectors provide some of the best picture quality in the market right now.
4K TV
If you aren't the projector type, then that is no problem. Because right up there with home cinema projectors are 4K TV's. 4K TV's are the highest quality television sets you can get for affordable prices and they deliver the best picture resolution on the market. No need for a projector and screen. Just set the TV up and you're good to go.
Sonos Speakers
Sonos Speakers have some of the top-of-the-line products for audio. Their speakers are easy to set up, there's a myriad of different products to choose from, and the sound quality is impeccable. To deliver the true IMAX feel to your home, Sonos Speakers are a must have when getting a sound system for your home movie viewing experience.
About eInteractive:
eInteractive is a leader in high end home theater design and installation, whole-house distributed audio, lighting and shade control as well as home automation systems. When you're committed to the best entertainment systems, you know where to find us.
Whether you're a homeowner interested in installing some motorized shades, or a business owner in need of digital signage, eInteractive can help find the right solution for your technology needs. To learn more about their services, call (855) 41-SYSTEM today or learn more about our home theater and audio video website.